What Is an Electronic Health Record (EHR)?
The CURES Act made it possible for "Patient Facing Apps" to download electronic health records directly from a medical provider's server, creating a cost-effective way for your clients (the patients) to obtain their records.
Such downloads do not involve the infamous copy services (CIOX, MRO, etc.), and the records typically arrive in 30 minutes instead of the average 20-22 days.
See the typical record types provided in the download in the below infographic: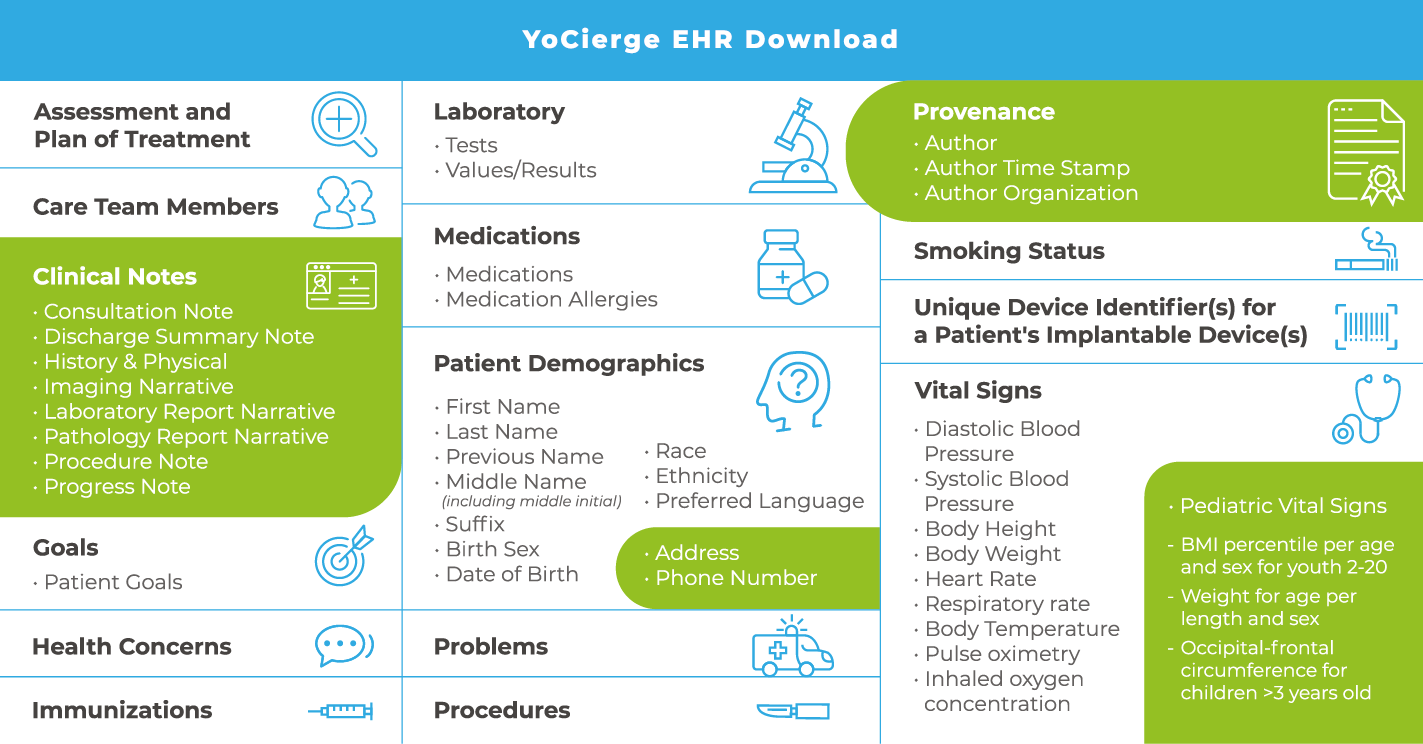 Note that the provided record types are expected to expand in the second half of 2022.
Integrated EHR Ordering in Filevine
YoCierge and Filevine partnered to provide this disruptive service directly from Filevine. If you have an account with both Filevine and YoCierge, you are good to go!
Once you connect your Filevine and YoCierge accounts, YoCierge will update your medical providers daily and mark those that support the direct EHR download. You can always check in Filevine if a certain provider supports this download: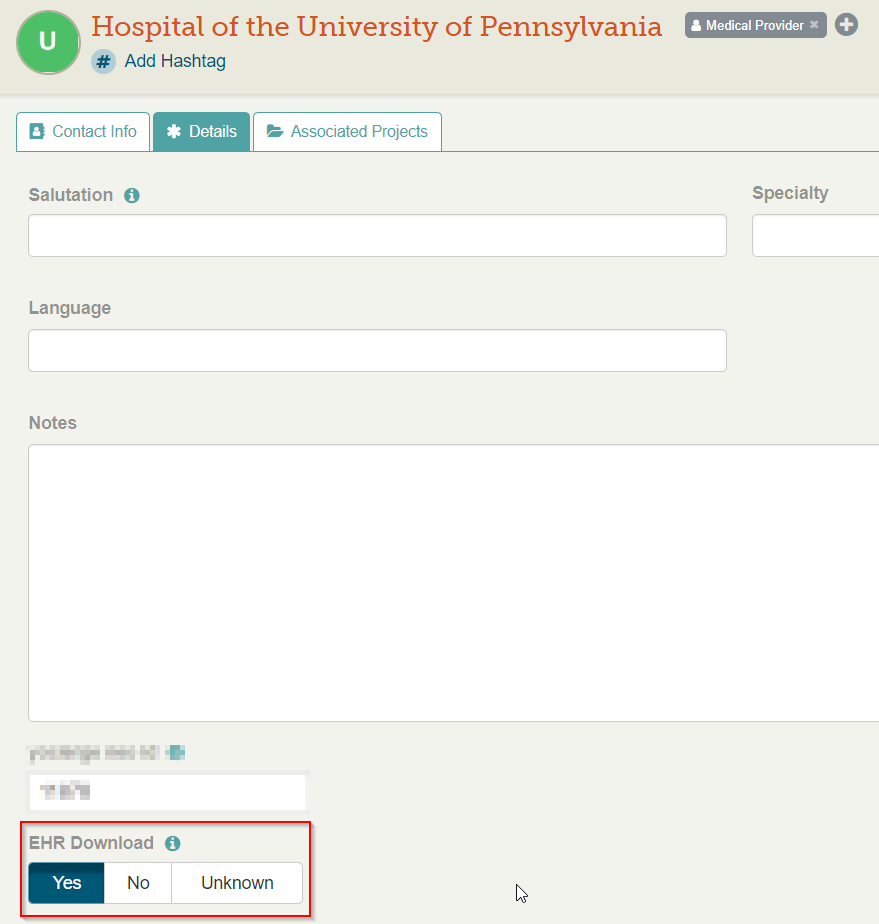 You can also check the most up-to-date list of providers with EHR capabilities here.
Almost 8,000 medical providers are supporting this feature currently and the list keeps expanding.
Placing the Order in Filevine
Once you have identified the provider from which you would like to order EHR records, use the YoCierge order section in Filevine to place the actual order. Select "EHR" and "YoCierge e-Authorization" as shown below: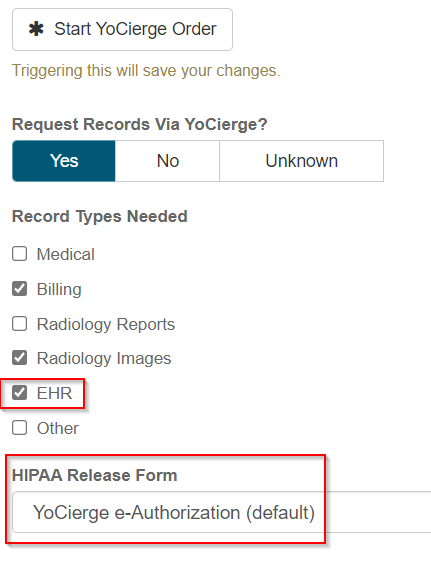 Get the EHR Records in 30 Minutes in Filevine
Once you place the order, your client (the patient) must authorize the download before YoCierge can download the records. The authorization process usually only takes a minute or so.
YoCierge then downloads and formats the records into a human-readable PDF format; the PDF file typically appears in 30 minutes in Filevine, but it might take longer for lengthy documents (i.e., thousands of pages).
In Filevine, the PDF file will appear under the Meds section entry:

Also, another copy will be uploaded into the Docs section and Medicals folder as well.
See It in action!
Set up a demo with YoCierge to see the process live.
Filevine is currently the ONLY case management software with direct YoCierge EHR integration.
To learn more about Filevine, reach out to Brock Chambers at brock@filevine.com