Managing your law practice is a cinch!
YoCierge loves and plays nicely with Clio! Now that our services seamlessly integrate with Clio, you will experience remarkable efficiency for your law office. Our software engineers have designed this interface to save you considerable time and generate additional revenue. Just like Clio, we live in the cloud, so you don't need to install any software to take advantage of the improvements below.
Record Retrieval Services
Our record retrieval process is fast and easy, but with Clio we take it to the next level.
Clio Matters appearing on YoCierge Portal
When you order a new document, the Matters registered in Clio will appear automatically. They are marked with "(from Clio)" after their name, making it easier to distinguish between other Matters not registered in Clio.
Medical Records linked from Documents under Matter
If you are using a Google Drive under Documents in Clio you will find a link to the medical records in our HIPAA compliant Vault. If you have the proper permission you don't even need to login into our Vault--you can download the document directly just by clicking on the link.
Expenses and Invoices registered in Clio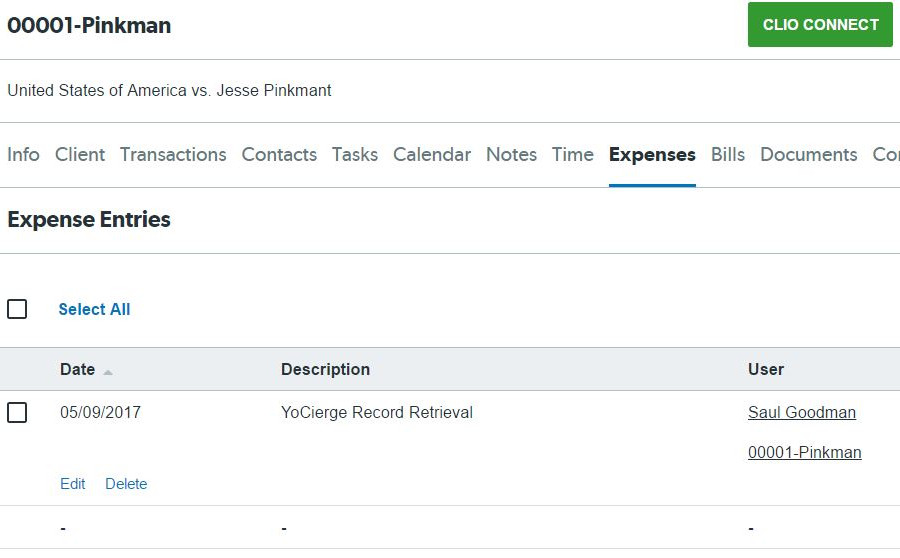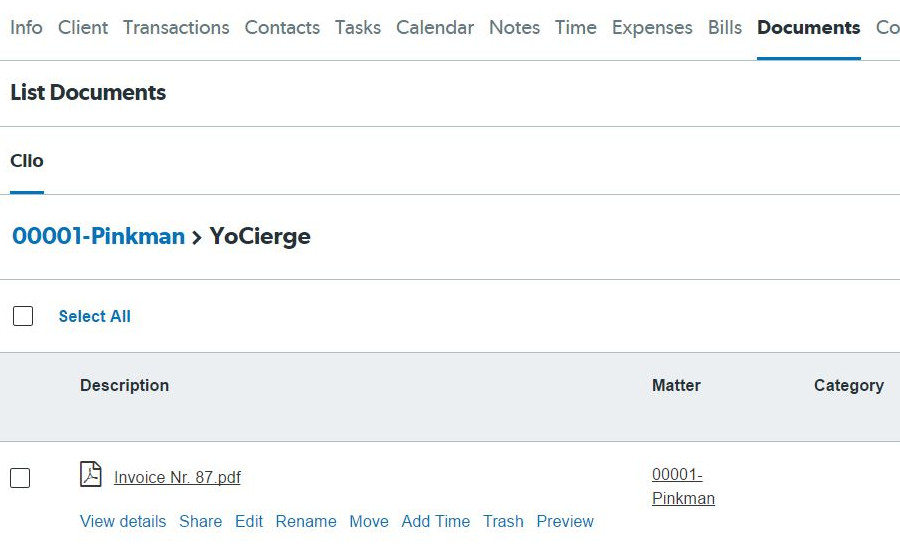 When we issue an invoice for our record retrieval services, we will automatically upload the invoice into Clio to the relevant Matter and register the expense under Expenses. We make it easier to bill your clients accurately.
Cloud PBX
From now on our cutting-edge, HIPAA compliant phone system not only saves you money and makes your law firm's communication more efficient, but seamlessly integrates with Clio as well. You don't need to download any software or make any changes, just keep using your phone as you normally do.
Showing Client and Matter info on phones
When you or your colleagues receive a call from an existing client or contact registered in Clio, our phone system will search in your Clio data based on the caller's number. If the system finds a match, it will show the contact name, matter name, description and the attorney handling it. This makes it much easier for your receptionist to handle a call and welcome the client by name. In case of multiple matters assigned to the same contact the phone will show the most recent open one.
Log calls automatically under Matter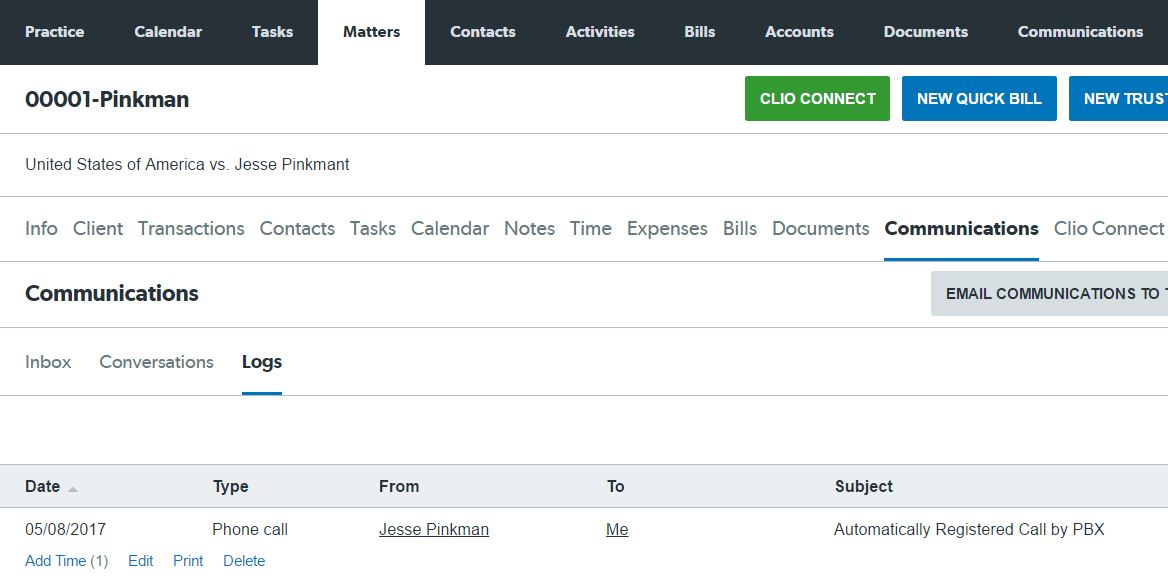 When you receive or make a call to a client's phone number registered in Clio, our system will automatically create the call log under Communication and assign it to the relevant Matter. This saves you time and makes sure you are not missing any billable hours.
Live Receptionist
Our live receptionists have been generating additional business for our clients by being available until midnight and working on weekends. One of their crucial tasks is to decide early on if the caller is an existing client or a potential new one. Now with our Clio integration we can take the level of professionalism to the next stage.
Client and Attorney info for better call handling

When our Live Receptionist receives a call from a contact registered in Clio, she will immediately know that it's from an existing client and also the name of the attorney handling the case. The caller will experience a more pleasant experience by being welcomed by name. The receptionist can decide if there is an emergency and follow your firm's guidelines. If instructed accordingly, she can transfer the call to the mobile phone of the responsible attorney.
Calls logged automatically in Clio

Just like calls made from our phone system, the calls received by our Live Receptionist are also logged automatically in Clio. This provides important data for future billing or other inquiries.